Code: DS88152
Category : Lot For Sale
Project : Portofino Amore
City : Daang Hari Road, Las Piñas City Muntinlupa
Size : 401 sq.m
Selling Price : Php 18,045,000.00
Amore Portofino Lot For Sale at Las Piñas City Muntinlupa
Portofino Amore Actual Photos
It's Charm is Romantically Rustic. The appeal is Lush with Luxury
• Nestled in gentle rolling terrain
• Swept by fresh breeze
• Kissed by the warmth of the sun
• Inspired by the rustic charm of Tuscan life.
Top Reasons why you should Invest in Amore at Portofino
Prime Location – Amore is part of Vista Land's most expansive CBD in the South, Vista City. With the opening of Muntinlupa-Cavite Expressway (MCX) in 2015, travel time from SLEX to Amore Portofino will be reduced to less than 5 minutes. It's few minutes drive from Makati and Bonifacio BCG via SLEX.
Distinctive Theme & Upscale Architectural Design – Amore & Portofino prides itself as Philippines' pioneer in luxury themed developments and the only Italian-themed community South of Metro Manila. Its authentic Italian architecture is masterplanned by the world-renowed masterplanner, David R. Jensen (David Jensen Associates Inc.)
Product Lines & Interior Finish Options – Whether you are looking for house & lot or prefer to build your own home by buying a lot, Amore offers you both residential options. You may also select the best combination of interior finishes for your home that best suit your needs and preferences.
Reputation of the Developer – Brittany Corporation is a subsidiary of Vista Land & Lifescapes, the Philippines' Largest Homebuilder. With over 20-year track record in estate building, Brittany has proven its expertise in developing residential communities inspired by the world's greatest destinations.
World Class Facilities and Amenities – Amore is home to the cluster concept wherein four homes share a common landscaped area with a charming fountain, the perfect place where kids can play. Amenity area boasts a beautiful sprawling pool, the perfect patch of turquoise amid the terracotta homes.
Where Everything is Connected in EVIA – EVIA is the 600-hectare, master-planned DiverseCity that will feature shopping mall, an open-air retail promenade, shops, unique restaurants, and great venues for fashion shows, product launches, universities, church and other events.
High Return On Investment (ROI) – Daang Hari & Daang Reyna areas that used to be idle land has now turned into a dynamic township. Currently estimated at 15% per annum, land prices at Amore & Portofino have increased significantly in 15 years since the development broke ground in 2002.
Location & Accessibility: Amore at Portofino
AMORE AT PORTOFINO is a prime development located along Daang Reyna Road. Amore at Portofino Alabang is just about 8 minutes away from Madrigal Business Park, Alabang Town Center and Filinvest Corporate City. The address for Amore 1 is Las Pinas while Amore 2 and Amore 3 is Dasmarinas, Cavite.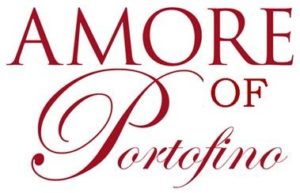 The homes of Amore at Portofino are the epitome of rustic Tuscan elegance. Exclusive to the enclave is the cluster, an assemblage of 4 single-detached homes with a charming common driveway and pocket garden. The lush landscape lends a quaint ambience with a touch of romance.
Amore of Portofino is the newest of all Portofino enclaves. Designed to satisfy people of the highest standards and exquisite tasete in real eastate, it adheres with the same level of excellence and quality as the other Italian House and Lot properties that Portofino offers, but now at a slightly more affordable price price range. Starting at 8.3M. your dream home may now be within your reach.
AMORE AT PORTOFINO is Brittany's 32-hectare Tuscan-inspired exclusive gated community which introduced the Cluster and Lanscaped Corridor concepts in its development. The name Amore comes from the Italian word for "love".
AMORE AT PORTOFINO exudes vibrant beauty of its surroundings, truly a wondrous backdrop to build an extraordinary way of life just 10 kilometers from Alabang. The beauty of Amore at Portofino Alabang is in its details, its brackets, bays, and cornices, the intricate designs on its sun-dappled streets, tinkling fountains and manicured gardens.
Portofino Amore Amenities
Ask About This Property:
————————————————————————————————————————————–
—————————————————————————————————————————————-

+639173007178 (Mobile)
09209023544(Viber)
+63-9209023544(Whatsapp)
+632-2180704 (Landline)